In my life this week - buying curricula for next year:
Mid-February is the time of year I spend researching and purchasing curriculum for the next year, and obtaining what we need to finish the current year (a tax refund having arrived).
This week I purchased a used, 2010 set of
Sonlight Core G World History Part 1
for the boys' 2014-15 school year. A new 2014 set retails for $495, and I got my 2010 set for $300, plus the separate cost of
The Kingfisher History Encyclopedia (
added by Sonlight since 2010
)
. You super-experienced bargain shoppers will have to tell me if that is a good deal?
The Core G set comes with 20 novels (usually historical fiction and biographies), 15 historical fiction read-alouds (my husband does the boys' read-alouds), timeline figures, a daily Bible reading schedule, supplemental Bible selections, and 4 non-fiction history spine selections. I may have Peter read some of the read-alouds as readers, because he usually runs out of novels before school ends. Or I may just find more novels for him, related to the year's topic if possible, like I've done the previous two years.
We've got everything we need, but I may decide to supplement with
Mystery Of History
, which as I understand it, is Biblical history with secular history thrown in. Sonlight's Core G set uses
Story of the World
books 1 & 2 by Susan Wise Bauer, which is secular history told in engaging story form, but with a Christian worldview and biblical history included. Some reviewers assert that
Story of the World
gets some of the biblical history incorrect, but my husband can spot errors and correct them for us, so that's not a concern.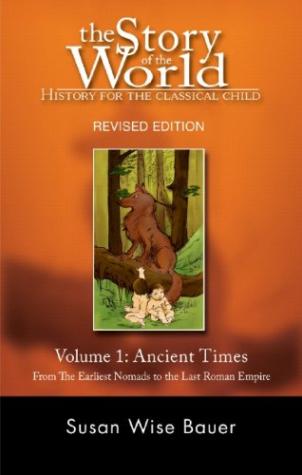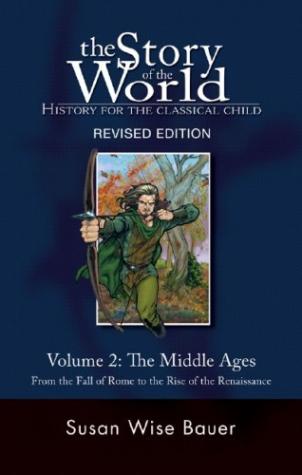 The previous owner hadn't purchased the
Usborne Encyclopedia
component, presumably because the first 100 pages are evolution-related. I didn't buy that either, but settled on
The Kingfisher History Encyclopedia
, which contains far less on evolution. I plan to put a rubberband around that part of the book because it presents evolution as fact, not theory. (Next year in Sonlight Science the boys will learn about evolution theory and analyze the holes in the theory, from both a scientific and Christian perspective. I want them to know about evolution so they can form and defend their own beliefs, but I want it presented as
theory
only.)
Here is an excerpt of Sonlight's synopsis on
Core G World History Part 1
:
Witness the rise and fall of ancient empires.
Discover how people lived around the world from Creation through the Reformation.
Meet Augustus Caesar, samurai warriors, Incan emperors, Joan of Arc, Martin Luther and more!
Bring the ancient world to life with vivid biographies, historical fiction and award-winning literature.
Having the books this early gives me a head start on prereading them. Although, I still have some to preread from this year!
I purchased
Sonlight Science B
(Animals, Astronomy, and Physics) for Mary and Beth, and
Sonlight Science G
(Geology, Physics, and Origins) for the boys. These I obtained new from Sonlight, due to a bad experience last year buying a used science package. (Don't ask.)
Well...I don't want to make it sound worse than it was, so here's the story. A woman sold me a complete Sonlight science package for my boys, but she put it all in a large manila envelope for shipping. Of course, due to the weight, the envelope fell apart and part of the contents got lost at a post office. Instead of asking her for a full refund and shipping the remaining contents back to her (I'm too nice), I asked for just $40 back, and decided to make due and buy the several inexpensive books that got lost. The heavier books survived the trip. That didn't solve the problem, however, of missing many pages of the Instructor's Guide. We made it work this year, but I don't have time for inconveniences like this now that I'm schooling four kids.
Mary will be a second grader next year and I have an ample supply of trade books spanning four grade levels. Thus, I won't be buying her a language arts program, but I am purchasing used copies of Bob Jones University Press 2nd grade readers. While I abhor textbooks usually, I remember that Bob Jones packs their readers with wonderful, heartwarming Christian stories that teach biblical principles, like serving others. The two 2nd grade textbook readers will supplement what we have here, and what Mary checks out at the library. They'll give her a sense of ownership over school materials that belong solely to her. Kids love that feeling and they're proud of their books!
I think 3rd grade is a wonderful year to start using Sonlight Cores. At that age they can do all their required reading independently, with the exception of the read-alouds. I have Sonlight Core D (Intro to Amer. History Part 1) waiting on a tidy shelf here for Mary to reach 3rd grade.
In Our Homeschool This Week:
Miss Beth, age 5, wants to be an artist. We watched an American Girl library movie last weekend about Sage, a young artist who worked hard to raise money to keep an art program going in her elementary school. That movie so inspired my Beth, that she just couldn't stop drawing and painting this week, all the while telling me she will be an artist when she grows up.
It was all I could do to keep from squeezing the stuffing out of her, she was so cute! I love it when children get inspired!
I graded all Mary's Explode the Code pages, and since she earned a 100% on every page, she declared that she just
loves
spelling! She, too, was so cute I wanted to squeeze the stuffing out of her. And yes, I got the message that it's important to grade their work
immediately
, instead of getting several weeks behind. I check it daily, but don't add grades daily. She loves looking at those 100%!
The boys were supposed to start
The Incredible Journey
soon (Sonlight throws some just-for-fun books into their packages as well), but I didn't buy it last year, thinking we had it on the shelf. Well, it wasn't here, so I had to order a used copy off Amazon. In the meantime, I did find
The Fledgling
on our shelf, which I assigned to start late this week (since it was another outdoors, boyish-type book).
The Incredible Journey
will arrive next week, and it's an 8th grade book, while
The Fledgling
is a 5.8 grade book. Oh, well. They're not equivalent, but both are excellent stories with honors. Peter giggled quite a bit at
The Fledgling
. He's further along in the book than I am, which is never good because he loves to talk about the books exceedingly. We have to constantly remind him not to spoil the plots and endings for his brother.

Georgie Hall lives near a place called Walden Pond, where life seems perfect. But all Georgie can think about is flying high above the clouds, and seeing the world as no one she knows has seen it. She spends her days thinking and daydreaming, and people seem to think that she's just a girl who just doesn't pay attention. One day, her life changes when a goose befriends her and makes her wish come true: Suddenly, Georgie is flying! But not everyone thinks that her ability to fly is a good thing.
How can Georgie make people understand that what she's doing is just different, and not foolish?
This Newbery Honor book offers readers an introduction to the genre of fantasy, and also to the works of Henry David Thoreau, who lived on Walden Pond, and whose writings, like this book, convey a strong message about the importance of nature in our lives. Finally, little Georgie Hall teaches all of us about the intense joy and satisfaction involved in seeing the world in a variety of ways.


Peter is a talker and there's no stopping him. He often follows me around the house, talking about bird feeders or snakes or why we should breed mice, or about this or that topic in a Sonlight book. I love his enthusiasm and his love for books (which I share), but his schemes can drive a mother crazy. "
You can breed mice (snakes, hamsters, etc.) when you get your own apartment."
He hates my standard answer, and really,
I do too
. It's a boring answer, but I know my limitations. The new baby corn snake requires frozen pinky mice and every time I open my freezer,
I'm so not thrilled.
In Sonlight Science F the boys are still reading
The History of Medicine
, which they both find fascinating. It follows the progression of medical knowledge, and they giggle at certain things, like the use of leeches, not believing that scientists/doctors could have been so dumb. John Hudson Tiner is a Christian author, and we are enjoying his
Exploring Planet Earth
this year as well.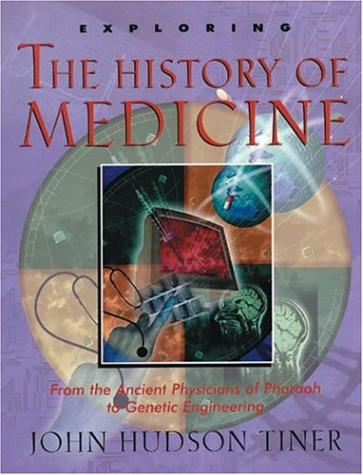 I haven't read
The History of Medicine
word for word, but I've perused it and also find it fascinating. I love Sonlight Science! Next year we do another year of fascinating science trade books in Sonlight Science G, but then Sonlight switches to using all Apologia textbooks from 7th grade through 12th grade. I know they're easier in terms of earning high school credits, and I'm glad they are Christian books, but I fear they will be dull compared to the very fascinating books we've enjoyed with Sonlight science so far. Still, I don't want to be scrambling, making up my own programs to meet college entrance requirements/high school graduation requirements. While I love science, it's not my area of expertise at all.
The boys have finished Russia and have moved on to Central Asia and India.
The boys and I are still enjoying
Writing With Ease
Level 4
, and will ease our way into
Writing With Skill
Level 1
as soon as the shipment arrives.
Writing With Skill Level 1
is for grades 5-8 and is written directly to the student.
Peter, age 12, still struggles with
dysgraphia
, so writing time isn't pain free around here, unless it's quick write journal time, which allows him to pick the topics. When asked to
respond
to a topic or passage we've read, he panics, not because he's a poor writer, but because deciding how to organize his work is overwhelming to him, even after orally narrating what he wants to say.
Susan Bauer's writing books are the best thing for him, because they systematically move children along the continuum of organizing their thoughts and arguments well. I am so pleased with her materials, and believe she was spot on in assessing what was wrong with freshman college students' writing samples. She teaches at William and Mary college, and wrote her series of writing books after being appalled at the college freshman writing samples. Kids need more rigorous and frequent writing assignments leading up to college, starting slowly in the lower grades with narrations and dictations.
Publisher Synopsis for Writing With Skill, Level 1:
This book gives every student the necessary tools to write with clarity and confidence.

For students in the middle grades and above, Writing With Skill provides essential training in organization, composition structure, and research methods.


Written directly to the student, this series encourages the student to take the initiative in developing basic writing skills. It gives straightforward, detailed explanations of how to construct and organize compositions and provides careful, clear analysis of models from great writers.

The text teaches students how to write about topics in history, science, literature and poetry. All source material for assignments is provided--no other books are needed.
Kids' Favorite Things This Week:
Peter cut up some gallon milk jugs and put a bread, oatmeal, apple, and peanut butter mixture in them for the birds. What happened, instead, is that our tree squirrels came down and showed us a good time as they figured out how to get to the hanging treats. Hilarious! Those squirrels were so happy when they finally triumphed.
The children also enjoyed the excessive snow, and played "winter game" sled races on the driveway - when I finally let them out. It was too frigid most of the week. They love competition, but as I've said before, I don't enjoy the petty arguments about who won and who cheated. Sigh. They'd tell you they had the funnest time ever, so the arguing apparently means little to them.
Praying For:
One of our Bible study members fell on the ice and broke three bones (at age 73) and he will be in the hospital for 12 weeks, potentially. We are helping his wife get to the hospital to visit him, and praying for healing. They have a steep driveway and she can't get out of it safely when the snow and ice accumulate.
The hospitals here are full of people with broken bones, after falls on the ice. Our other Bible study member, age 56, fell on the ice but nothing is broken, thank goodness.
The
Compassion International Ugandan Blogging Trip
was a big success, with 395 children sponsored! The goal was 400 children. Almost there.
Want to help
?
Cooking:
My husband is having trouble with heartburn so I have to find more recipes that use spices sparingly. I tend to make spicey meals, and let me tell you, I will miss them!
Reading:
I'm reading
Radical
by David Platt and enjoying it immensely, and nodding my head at every page. I agree with every word. Also trying to keep up with the boys' school pre-reading.
We finished
Farmer Boy
on audiobook and I miss it so. We started
Return to the Hundred Acre Woods,
which is an approved sequel, not written by the original author. It's very funny and has us in big belly laughs.
My husband reads to the boys at night from our curriculum read-alouds, and right now they're enjoying
The Wolves of Willoughby Chase
by Joan Aiken, which all three of them find exciting and adventurous.
Synopsis: Wicked wolves and a grim governess threaten Bonnie and her cousin Sylvia when Bonnie's parents leave Willoughby Chase for a sea voyage. Left in the care of the cruel Miss Slighcarp, the girls can hardly believe what is happening to their once happy home. The servants are dismissed, the furniture is sold, and Bonnie and Sylvia are sent to a prison-like orphan school. It seems as if the endless hours of drudgery will never cease.

With the help of Simon the gooseboy and his flock, they escape. But how will they ever get Willoughby Chase free from the clutches of the evil Miss Slighcarp?

Gratitude List:
~ The Holy Word and its wisdom for handling life's bumps and bruises
~ The joy of serving family and friends
~ My sweet, sick, congested little girl sleeping on my chest - reminding me that they're only young and they only fit in your lap for so long...and it's never long enough.
~ Cooking together
~ Strong, loving husband
~ My girls' made-up Christian songs. So sweet they make me cry.
~ Little Beth's inspired paintings and pictures.
~ Sisters giggling together
~ Children who keep me in the present, clinging to Him.
~ The garbage disposal, now defunct completely, will soon be replaced.
~ The excitement of new books coming in the mail.
Scriptures to Share:
1 Samuel 12:24 But be sure to fear the LORD and serve him faithfully with all your heart; consider what great things he has done for you.
Luke 22:26-27 But you are not to be like that. Instead, the greatest among you should be like the youngest, and the one who rules like the one who serves. For who is greater, the one who is at the table or the one who serves? Is it not the one who is at the table? But I am among you as one who serves.
What blessed you this week?