In My Life This Week...
We
adopted our first
(and only) dog on Monday, and since then we've worked on developing new routines with Rudy the Beagle (6 years old), now a beloved member of our family. Growing up I never had a dog, so I was unaware how snugly a dog can fit within a family. No, they're not human, but they sure seem a lot like toddlers to me...full of cuddles, fun and mischief, and very attached to their caregivers. So loyal and attentive! And dogs sleep a lot! Rudy needs 14 hours of sleep a day, and HE SLEEPS THROUGH THE NIGHT!
Yes, Peter, his main master, objected to the pink scarf, but Mary couldn't resist. She's learned Rudy will stay still while she dresses him in various winter snow apparel. I did tell her we would never be spending a penny on doggie clothes.
This 8.5-year-old playroom couch was already an eyesore, which is why I allow Rudy on it. It's jean material so the cushion covers themselves are washable.
He's also completely housetrained, which is a nice perk when adopting an adult dog. Rudy doesn't chew or tear up the house. I blocked off the living room and hallway (the barriers are a pain to get around), giving him free reign in the large dining room, the kitchen, and the family room (playroom). I wanted one part of the house to be relatively dander free, lest anyone develop a pet allergy.
I see now that getting a dog is really a loving thing to do for your children. Not very convenient, sure, but a sacrificial love offering that will never be forgotten. To help with Rudy's costs, we will no longer be getting $5 pizzas at Little Ceasers, or going to McDonald's when we're gone four hours for errands on alternate Wednesdays. And I will no longer buy ice cream or juice boxes or Goldfish. Those were perks in our already tiny budget, and I pray with faith that God comes up with the unforeseen costs.
Having a dog makes living with no entertainment budget easier to cope with, but the real reason we got him was to help with my son's ADHD/OCD stress. Rudy is fun and entertaining (like my five-year-old daughter:). We don't pay for entertainment except for the county fair once a year, and an apple orchard every fall. Fortunately, husband manages to get free tickets for local university sporting events a couple times a year.
The Daddy around here was a bit grumpy about dog ownership the first couple days, saying under his breath that "dogs are for rich people." But Rudy is so special and so sweet, he completely won hubby over within 48 hours. Husband comes home at 7 PM and Rudy the Beagle goes to bed at 9:30 PM, so it didn't even take many hours before husband, while reading to the boys at night, began petting Rudy, who rested his head on husband's leg while snoozing during storytime. It's like Rudy's been in our family for years. He's slowly getting over his sadness about leaving the foster-dog mother, and everyday he perks up more around here. I think in another week he will feel completely secure; the kids just can't give him enough love (though I'm watching the 5 year old around him like a hawk).
Various people quoted me what they spent on dog food, and it didn't sound half bad, which is why we even considered getting a dog. But, I've now learned that the dog food they buy is full of corn and fillers, just like 80% of what you see in supermarket aisles. God didn't design dogs to consume so much grain, if at all, and certainly not low-quality grain (rice is better). So, the dog food bill will be more than we anticipated because we want a food with meat as the first ingredient. I've settled on Purina One--not as expensive as the best, but far better than the worst, with real meat as the first ingredient.
As we go along, I have to find other ways to trim our budget (like getting all library materials in on time, for one.)
Tell me about your dog? Has he or she been a blessing to your children?
Homeschool Happenings This Week:
In Sonlight Science the boys, ages 10 and 12, started
Improve Your Survival Skills
by Lucy Smith, which they both love. "Mommy, I could read this book for hours."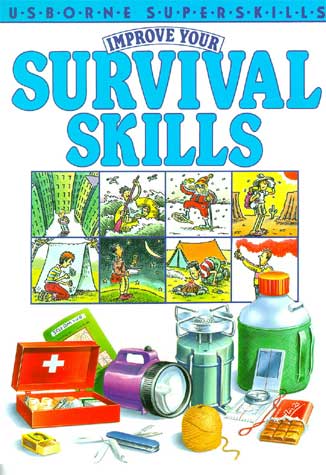 They're also reading more of
The Boy's Body Book
by Kelli Dunham.
Some chapters I'll be guiding them through, but for the most part this is fine for them to read alone. One slight reference to alternate family structures on page 75 we'll be skipping entirely. Our children don't know anything about homosexuality yet, and for now we're keeping it that way. The book doesn't mention this topic directly, instead saying that some families have two moms or two dads. We're not going to give the boys reason to ask questions along this line right now. (Sonlight company warns about page 75 in the notes.) And Sonlight assigns another book about puberty in this same Core F package that is decidedly Christian.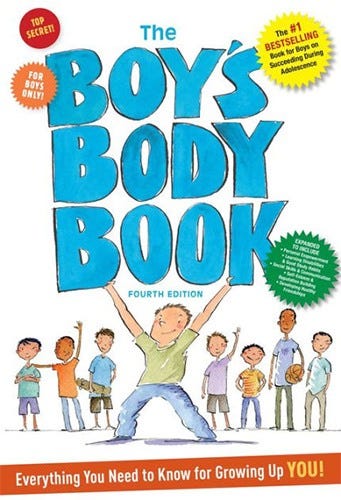 The boys are also reading
India, the people
, and
India, the culture,
both by Bobbie Kalman, which is ideal for us since we have a Compassion correspondent child in India.
Peter is also still reading
Rascal
, and Paul is still reading
The Incredible Journey.
Next week the boys will start
Teresa of Calcutta
, a history reader.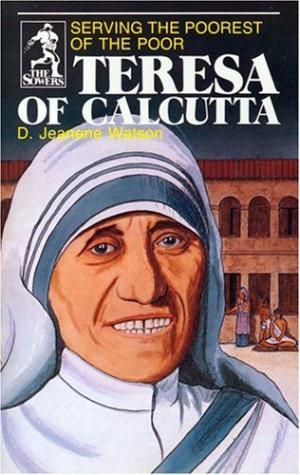 The girls are moving right along, enjoying learning for the most part. Beth can do her Explode the Code phonics mostly on her own, which thrills her. She reads three-letter words only, so book 1 is perfect for her right now.
Peter checked out five library books on Beagles, so he is slowly going through those too. He is Rudy's primary caregiver,
and I am so proud of him!
Paul continues to do origami every afternoon, drawing from a couple library books for new ideas. I personally wouldn't have the patience for this, but he loves it and it somehow relaxes him.
Beth continues to dance her way around our home, checking out new dance DVD's every week from the library--mostly ballet. She is such a ham and a born performer! (Just what one is told to expect from last borns). She also continues to delight in her dollies, dressing them several times a day, and imagining she's a mother taking in orphans, or an orphan herself and asking me to take her in. A
Samantha
American Girl story prompted this kind of play, months ago. Mary engages with her in this too, and it's always so sweet.
Mary loves (and is consumed with) Rudy as much as Peter is, and I'm likely to find her on the couch cuddling with him whenever she finishes a lesson. She and Peter took Rudy on four walks today--trodding through new snow. Mary is definitely Peter's pal in all things animal and nature. She's told me before how wonderful she feels when she's outside--free and contented and more in love with God than ever.
Trade Books to Share:
go, go GRAPES A FRUIT CHANT
by April Pulley Sayre
This book is wonderful for teaching the names and appearances of exotic or rarely purchased fruits, written in engaging rhyme. I think it's nice for children to be able to identify more than just what Mom picks in the produce section.
_________________________________________
Good Bug, Bad Bug: Who's Who, What They do, and How to Manage Them Organically,
by Jessica Walliser
My son Peter chose this at the library and loved it--he loves bugs as well as gardening! It's a spiral bound book with one page for each bug. Concise and meant as a reference, it goes over 24 of the most common and destructive garden pests, and 14 of the most beneficial ones. He found it in the adult garden section.
___________________________________
How Monkeys Make Chocolate: foods and medicines from the rainforest
by Adrian Forsyth
There is an updated version of this book available, but this one is great too. Peter picked it out at the library and I found myself fascinated by it. It's an excellent living science book for upper elementary students to read alone, and lower elementary students to listen to.
____________________________________
Charlotte Jane Battles Bedtime
by Myra Wolfe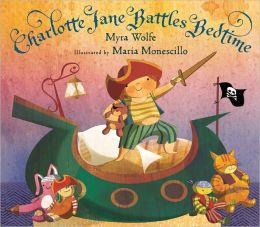 Synopsis:
If only bedtime could walk the plank!
Charlotte Jane the Hearty gets all the juice out of her days with pirate-girl pizzazz! She loves swashbuckling sessions, treasure hunts, and Fantastic Feats of Daring—all of which prove she has formidable oomph. There's absolutely no room in her day for bedtime. But can Charlotte Jane refuse to snooze and still be her hearty pirate self?
A really fun one for your little ones to listen to!
_________________________________
The Day We Danced in Underpants by Sarah Wilson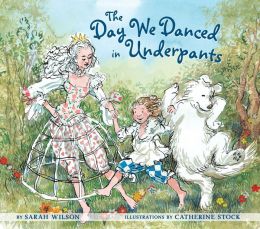 This is told in delightful rhyme, and will make them giggle. The King graciously saves the embarrassment of Papa's torn pants by telling everyone to go ahead and dance in their underpants. Just for fun, and a hint of how we can be gracious about other's mistakes and mishaps.
Synopsis:
An invitation to picnic with the King of France sends a young boy, his papa, two big dogs, and three wild aunts dancing their way across the French countryside. When the time comes to dine with the royals, Papa's energetic dance moves catch up with him and his worn pants burst at the seams. The stage is set for a wild party that finds even the stuffiest nobles getting down in their unmentionables.

Sarah Wilson's uproarious text makes for a boisterous read-aloud, but it's Catherine Stock's hilarious portrayals of cavorting courtiers and gallant guests that will have kids begging for more of this raucous summertime romp.
___________________________
Planting the Wild Garden
by Kathryn Galbraith
Synopsis
:

In this lyrical picture book, author Kathryn O. Galbraith explains the many ways in which seeds are spread and planted.

A farmer and her son plant vegetables in their garden, and the wind carries a few seeds away. Birds and animals may carry some along with them on their travels. Sometimes the rain washes them away to a new and unexpected location. And sometimes something more extraordinary occurs, as in when the pods of the Scotch Broom plant open explosively in the summer heat, scattering seed everywhere like popcorn. Year-round, we all play a role in the dispersal of seeds throughout our landscape, planting the wild garden together.
This is an excellent living science book for elementary children.
Gratitude Journal:
Peter, age 12
: I thank God for having a dog to play with, and for having my sister Mary love him so much too. I am thankful for spring coming, for green leaves, gardening, rainbows, and warmer weather. I thank God for his love.
Paul, age 10
: I am thankful for Rudy and for playing our made-up sports game, Pin-It. I am thankful for my siblings, who are nice and friendly and helpful. I am thankful for spring coming, for the snow to be gone, the tulips coming, and more outside basketball. I thank God for always being there.
Mary, age 7
: I thank God for toads coming to the yard in spring, and for having Rudy to play with. I am thankful for my siblings and for the fort we made yesterday. I am thankful that God loves me and that he helps me live.
Beth, age 5
: I am thankful for our fort and for Rudy. I am thankful for the garden we will plant, for flowers, for my family, and that God sent his Son Jesus.
Momma
,
age
(too old): I am thankful for my family, for spring coming, for the blessing of Rudy. For the joy of rearing children and delighting in them. I am thankful for my husband's soft heart. I am thankful for all the lessons and self-sacrifice having a dog will bring for my children (and for me). I am thankful for having to struggle financially, because it keeps the heart and mind closer than ever to God's promises, and to his teachings about enough. I am thankful for Compassion International and for the phenomenal work they do.
We sent a family gift last March to Divya, our correspondent child in India. There was a delay in hearing how they were able to use the money, but finally we found out and it blessed us so!
From Compassion, with letter from Divya in the mail:
Divya purchased 3 dresses for herself, 1 dress for her brother, 2 sarees (traditional Indian dress worn by women) for her mother, 1 cooker, 1 stand for keeping kitchen utensils, a water filter (for clean drinking water), and 1 hot box (casserole- to keep cooked food items hot).
Her mother was especially glad of the kitchen help, and as a homemaker myself, that blessed me so much to hear. God always provides the money to send family gifts to our Compassion kids. Usually, it's in amazing ways (last year it was in the form of someone hitting my van, totalling it, and us getting far more than we anticipated for our 1998 Toyota Sienna van--thank you, Lord, for State Farm). All the glory goes straight to the Father, and I encourage you to
sponsor a child
if you haven't already done so. All the $38 monthly dollars needed (monetary gifts are not required) will come directly from God, I assure you. Sponsoring a child is one of the most significant acts of your life, impacting far more people than you can imagine, including your own heart.
If you sponsor an older child you will get meatier letters with more feeling and thought put into them. Often the younger children just dicate a few lines to their Center teachers, or they utilize prompt questions that don't reveal much about their feelings. Most people sponsor younger children, and often the preteens and teens wait far longer for a sponsor.
Scripture to Share:
Isaiah 61:1 The Spirit of the Lord

God

is upon me, because the

Lord

has anointed me to bring good news to the poor; he has sent me to bind up the brokenhearted, to proclaim liberty to the captives, and the opening of the prison to those who are bound;
How was your week, friends? What are you thankful for?