In my life this week…
I love, love, love this life. But let me tell you, I'm as busy as 2009 when I had newborn and toddler girls, and 5- and 7-year-old boys. Having a first grader again has changed everything. Mary, age 6, has a full load compared to her kindergarten year. I teach until 5 PM sometimes between her subjects and the boys' writing, spelling, math, and novel discussions.
I try to give my 4yo forty-five minutes of formal learning a day, plus read-alouds, but it's hard to fit it all in. Thankfully my preschooler does well despite my lack of time. She knows her sounds except for a few vowel mix-ups, so she should start blending sounds by early next year.
The tub stopped draining this week and the water softener began to back up into the tub. Things got so bad I had to use a bucket to empty the tub before every shower (there are 6 of us).
So much fun, let me tell you.
As I bucketed each day, I remembered that in the third world many walk five miles a day for clean water. So really, what had I to complain about?
I needed an extra task to keep me out of trouble, I suppose? :)
I have to admit, when the dishwasher went out in late April, I wondered how I would fit doing dishes the long way into my busy life. Now, I can't imagine spending the money on a dishwasher ever again. It does take a chunk of my time each day, but doing dishes is second nature to me now. Women have always adjusted through the ages to whatever housekeeping environment God arranged for them. I can do no less, with his Grace.
It's all part of learning the difference between
wants
and
needs
. In the first world we lose sight of that distinction so easily, to our detriment.
And now back to the tub drain....
No, Beth, the word
snake
, when used in the plumbing world, does not mean a slithering snake gets stuffed down the drain to find your lost toys.
We just had the drain snaked back in February, so this was surely some small toy caught in the drain, and not just your usual hair clog.
No way was another $118 plumbing bill going to fit in the budget, so outside the grace of God, I had another 4 months of bucketing water to look forward. There would be no extra money until late February.
But God is full of grace
. And he wants me home with my children, not working so we can afford household repairs.
Someone at husband's work heard him talking about our drain. The man said he had done many favors for a plumber friend of his, and he would call his friend and have him come to our house for free.
Good deed done, as of 3:30 today.
God is so good, and shame on us for ever thinking "there's no way". He doesn't promise to provide all our wants, but our needs? He's faithful to provide those as long as we seek first His Kingdom in our daily living.
In our homeschool this week…
Two good primary social studies books I wanted to share this week are:
White Water
, by Michael S. Bandy and Eric Stein, and
Peppe The Lamplighter
by Elisa Bartone.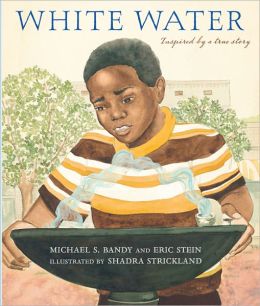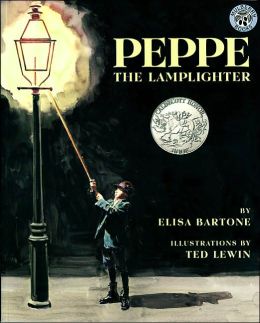 White Water
depicts a heartbreaking time in our history when blacks and whites had to use separate drinking fountains, separate sections of the bus, and blacks were called on to give up their seats to whites. This tender, poignant book teaches so much without being wordy or complicated. An excellent history choice for primary grades.
Peppe the Lamplighter
tells the story of a young boy growing up on Mulberry Street in Little Italy, during a hard economy. He got a job lighting the neighborhood street lamps--a thrilling job for a little boy--and yet his father grows ashamed of him. He imagines his boy becoming a street figure instead of a doctor or lawyer. In the end, he learns to be a proud father. (And Momma, you won't get through it with dry eyes.
A very good read!)
A good primary health choice is
I Know Why I Brush My Teeth
, by Kate Rowan. Your little one just might take dental health seriously after this book.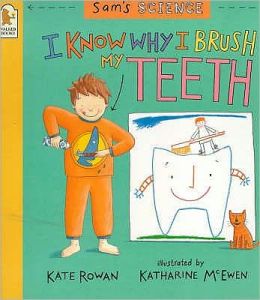 This week we've also enjoyed
The 20th Century Children's Poetry Treasury.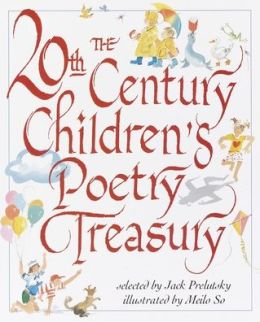 My boys, ages 9 and 11, via Sonlight, are learning about the
Eastern Hemisphere
this year. Each country visited includes a non-fiction book, a fiction book, and some research with the World Book DVD ROM. The fiction selection for Australia,
Red Sand Blue Sky
, got a number of bad reviews from Christian parents, regarding being published by The Feminist Press, and having a Girls First logo on the front. I always preread the Sonlight reviews and Amazon reviews before buying any Sonlight books. Last spring when making selections, I decided not to buy this one.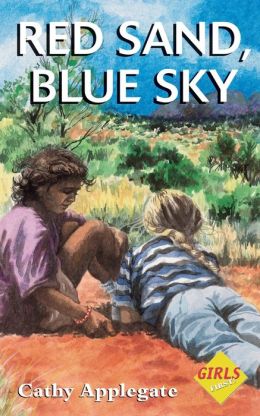 However, I couldn't find other fiction featuring Australia to take its place (and I imagine Sonlight couldn't either). While not originally so, it's true that it's now published by The Feminist Press, and does have a "Girls First" logo, which I covered with a sticker. I hated having to buy this book, but I've found that fictional accounts lead to greater retention of historical and political information, especially for the elementary set.
Sonlight is an excellent company so please don't let this turn you off. 95% of what they assign is outstanding, exemplary literature--
unforgettable
literature, in fact. As a parent it's our job to pre-read everything to make sure it's okay for our family, no matter what company we choose. We're still responsible before God for what comes into our home (and into our children's hearts).
Anyhow, the book arrived in the mail on Monday and I finished it by Wednesday. The boys started it today. The writing isn't great but it does discuss complicated problems in Australia's past, as well as the heartbreaking nature of racial prejudice. The female characters, not surprisingly, are stronger than some of the male ones, but all in all it isn't harmful when read with adult guidance, and balanced with excellent literature all around.
The boys are also using
Sonlight Science F
(Health, Medicine and Human Anatomy), four books of which deal with serious anatomy. One of them includes worksheets on which the boys must label complicated body parts--something I thought might make them groan. However, the boys seem to be enjoying the sheets and never ask if they can skip them. They mispronounce many of the body parts, like the aorta, but I'm helping with that (with a private chuckle or two as they butcher these words). High-school level anatomy will be a breeze when we get there.
Sonlight Science F also comes with a Christian book on puberty called
Almost 12,
which is excellent and glorifying to God.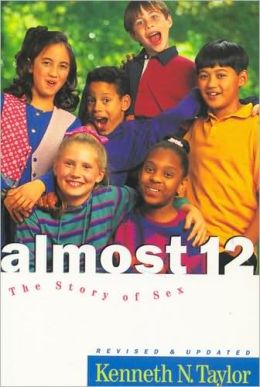 It also happens to go wonderfully with what Peter is covering in AWANA this week as well:
1 Corinthians 6: 19-20
Do you not know that your bodies are temples of the Holy Spirit, who is in you, whom you have received from God? You are not your own;

you were bought at a price. Therefore honor God with your bodies.
The AWANA company added their own one-page insight about honoring God with our bodies in the midst of peer pressure, which was excellent.
My favorite thing this week was…
1. God proving to me once again that He is powerful, mighty, full of grace,
and he PROVIDES
.
2. Peter, age 11, cleaned my outside windows with a long-armed squeegee. He blessed my socks off, even though it's not a professional job by any means.
3. A 69-year-old friend from church brought dinner for us on Wednesday...a delicious pasta dish she cooked all day in the crock pot with yellow squash, zucchini, finely-chopped steak, carrots, etc. It was wonderful and the kids were so excited to see her. Beth said, "
Mommy, I know this lady! I've seen her at church
." She just wanted to bless me because I work in children's ministry at our church. Cheryl's a fellow migraine sufferer and a prayer partner for that issue, and this weekend is the one-year mark for our friendship. I met her at last year's church fellowship chili cook off, and this weekend brings the church chili cook off again...already! A fast year!
My kiddos favorite thing this week was…
Today Paul, age 9, decided he would be the resident art teacher. He planned and executed a painting lesson, and then added snack time and sports into his class time as well. I listened from afar and it confirmed for me once again that Paul has the gift of teaching. He even gave art prizes for different elements in the paintings.
The siblings enjoyed their time together, and even though 4yo Beth kept interrupting, Paul managed well and I was tickled.
Things I'm working on…
...Fitting in a classic novel read-aloud for my first grader. She still enjoys picture books and I still use them a lot for history and science, but she really needs a daily dose of classic big-kid literature as well. So far we've gone through Little House novels, the Mrs. Piggle Wiggles and a few others, but there's so much more on my shelf I want to share with her! With God's grace I'll find enough hours in the day for
all
best practices...
reading classic literature aloud is a definite best practice.
The boys have enjoyed novels with us for years.
I'm cooking…
tacos
chili
baked whole chicken
homemade chicken noodle soup ( a family favorite)
navy bean soup with ham
pumpkin pancakes (my personal favorite dinner...or breakfast :)
And we're baking this week: baked oatmeal, homemade cinnamon rolls
Need a bit of advice on my broth: I make homemade broth from chicken bones, adding enough water to cover the bones, and letting it simmer in a stock pot overnight, or in the crockpot overnight. The next morning I put it in the fridge to let the fat collect on top. That night I skim the fat and make chicken noodle soup with the broth and leftover baked chicken pieces.
My question is...is the broth considered
concentrated
, and can I put some in the fridge or freezer for another kind of soup, and water down the rest of the broth for my chicken soup? Thank you in advance for your broth wisdom!
I usually use the broth full strength and always end up wishing I had some available for other soups.
I'm grateful for…
~ a houseful of kids
~ good literature
~ the blessing of knowledge
~ consistent morning devotions (consistency has taken us some years, but we're finally there)
~ my four year old's sweet prayers
~ bedside, on-your-knees prayers with little ones
~ the major cyclone set to strike India won't hit our
Compassion
correspondent child's area
~ pumpkin-based foods
~ staying caught up on the clothes folding this week
~ steadfast husband
~ steady school progress
~ limiting neighbor children's visits has worked wonders for my stress level the past 3 days
A quote to share...
Proverbs 14:26
He who fears the LORD has a secure fortress, and for his children it will be a refuge.
Thank you for reading here today. And how was your week?
Bless you in your secure fortress, my friends!