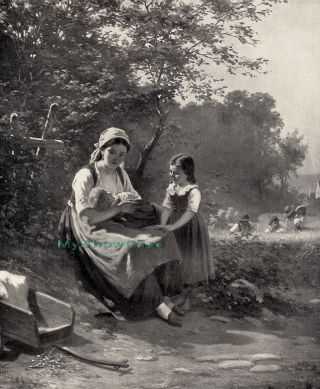 Oh, Joy! Tesha, a blogging friend who visits here,
had her baby
! Tears of overwhelming joy here and now a gratitude post in honor of her precious bundle, Julian Jonathan, 6 pounds 3 oz, 19 in. She won't be around much now I'm sure, but jump for joy in her honor anyway and praise our Heavenly Father for his faithfulness. Tesha lost a baby boy, Jonathan, in January of 2012, at about 20 weeks.
Julian has 5 brothers and 1 sister, all rejoicing with Mom and Dad right now.
Giving Thanks To God:
~ The best part of my children's ministry coordinator job is that I get to work frequently in the church nursery. Did I ever tell you I wish I'd been saved earlier, marrier earlier, and had 10 babies? I'm so pleased with my four blessings, but more would have been just wonderful. But that wasn't God's plan. Children's ministry is his plan, and it comes with such a bonus for my heart. I'm getting to know these babies (often 7 of them on a Sunday morning) and as they see me more, they're trusting me more and are even happy to see me, too.
~ Today I welcomed a precious new girl, Nicola, who was recently adoped from Poland and is still learning English. She is so sweet and I look forward to praying for her and enjoying her in nursery.
~ There's an autistic boy in my nursery that I find very precious, even though he can't interact with me in the typical sense. I know he wants to. He hasn't been there in about six weeks. I was missing him and found out today it isn't that they changed churches, just that he'd been sick with complicated colds.
~ This morning a 3-month-old baby fell asleep in my arms in the rocker, his fingers wrapped around mine. It was the most peaceful part of my whole week. I praised the Lord for that time!
~ I only have one more ministry position to fill. The church has been so responsive and gracious.
~ Beautiful weather for apple picking on Saturday. A yummy applesauce and more delights coming.
~ A big plush rocker at home to rock my big girls. They still fit in my lap for rocks in "Mommy's office" aka the rocker. Everything looks brighter after a visit to Mommy's office...brighter for me, too.
What are you thankful for today?