Psalm 103:1-5
Bless the
Lord
, O my soul, and all that is within me, bless his holy name! Bless the
Lord
, O my soul, and forget not all his benefits, who forgives all your iniquity, who heals all your diseases, who redeems your life from the pit, who crowns you with steadfast love and mercy, who satisfies you with good so that your youth is renewed like the eagle's.
"I have learned that in every circumstance that comes my way, I can choose to respond in one of two ways: I can whine or I can worship! And I can't worship without giving thanks. It just isn't possible. When we choose the pathway of worship and giving thanks, especially in the midst of difficult circumstances, there is a fragrance, a radiance, that issues forth out of our lives to bless the Lord and others."
―
Nancy Leigh DeMoss
,
Choosing Gratitude: Your Journey to Joy
Dear Lord, thank you for these gifts:
~
Danny's Drawing Book
is about Danny and his yellow drawing book. He goes to the zoo with a friend and draws pictures of what they see. Together, the two friends pen imaginative stories about the animals Danny's drawn. Fun and different, this book inspires children to draw and pen their own stories. It opens up young minds to the possibilities.
~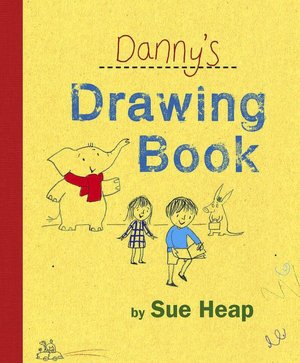 ~
Riki's Birdhouse
is for the nature lover in your home, especially. Riki designs plans for a birdhouse and builds it himself. The book takes the reader through every season, describing what Riki does to take care of the birds. My kids couldn't take their eyes off this book--it's that engaging! And packed with elementary science information!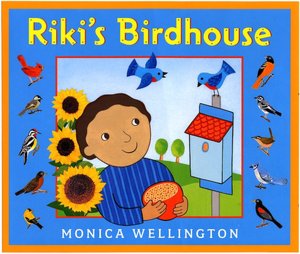 ~ Lexi came to the door just as we were having a scripture reading after dinner. Peter told her he could come out after our reading. In her signature way, she walked right in, asking if she could hear the Bible with us. We hadn't seen her in awhile so I suspected her mother returned to the volatile boyfriend's house again, with her two kids. This did happen but now they're broken up again.
It happened that while Peter read the Bible, he simultaneously prayed that the words would "penetrate Lexi's heart." I was doing the same thing in my mind,
using exactly the same words!
After she left Peter said,
"Mommy, can you believe she came in exactly when we were reading the Bible? I prayed that it would penetrate her heart."
Some things are so assuredly God-incidences, they make you shudder...with awe and joy.
This little girl has gained a lot of weight this summer and I fear some bullying when school starts for her. She previously had a little belly only, but now the situation is much worse. Her peers will notice the difference and it could get rough for her. She has already, in her ten-year-old life, dealt with more than most of us could endure. Please pray for her and her health? Thank you.
~ Cooler days making rides in the van far easier.
~ Paul loving his piano lessons and new found love of instruments.
~ Watching my husband read to the kids on the couch. Never love him more than those moments! He understands more than most people that time is one of the greatest gifts we can give our children. It helps that quality time is his love language, of course. :)
~ Bounty from the garden--with enough to share--and the kids asking,
"Can we have a bigger garden next year?"
~
Paul telling me he wanted to bake something harder...to challenge himself. He looked up fillings and made chocolate cupcakes with a filling. He combined two recipes and it didn't work out, crushing his perfectionist spirit. But it brought good discussion about innovation, experimentation, taking risks, and the good things that can come from failure.
Oh...I have more but it's time to make dinner. Love to you friends! What are you thankful for today?
photos here